SPONGEBOB, DARIA AND GARFIELD JOIN FORCES TO TELL ADLAND: DON'T SAY CAN*T


Leading licensing agent Born Licensing has launched its first ever creative campaign targeting UK ad industry. In a unique mash-up, the firm is deploying a crack team of well-known characters to challenge the can't-do attitude the industry has relating to the use of licensed characters in creative campaigns. The campaign has been created by creative duo Sander & Will, and designed by Xavier Segers.


The work has been showcased in many publications, including:
Luerzers Archive, The Drum, LBB, Creativepool, Marcomm news, HelloYouCreatives​​​​​​​
Xavier Segers
created an unapologetic logo and identity that gave this campaign its consistent and strong recognisable look and feel. The end result was a vast collection of more than 350 specific assets used across instagram, facebook, twitter, wetransfer and linkedin. All assets fitted seamlessly into the existing Born Licensing visual universe and helped spread the inspirational 'Don't Say Can*t' mantra, promoting the usage of fictional characters in advertising.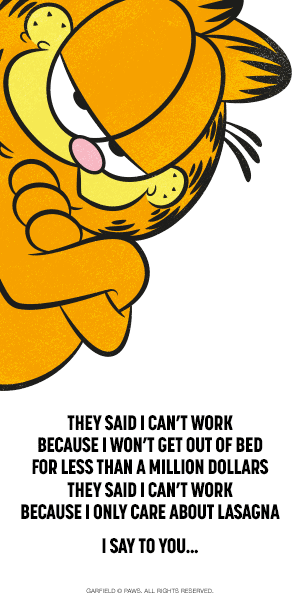 Care Bears TM & © 2021 Those Characters from Cleveland, LLC. All Rights Reserved., ©Viacom Inc. SpongeBob SquarePants. Created by Stephen Hillenburg.,
© 2021 Viacom Overseas Holdings C.V. All Rights Reserved., MR. MEN™ LITTLE MISS™ © 2021 THOIP (a Sanrio Company). All rights reserved., Garfield © PAWS. All Rights Reserved.